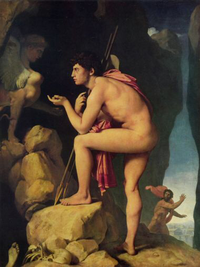 WELCOME
TALKING CURE: WHY PSYCHOANALYSIS?
Psychoanalysis is a response to suffering. What can be expected of an analyst? An analyst is someone who is able to bring us close to the vital yet traumatic connection between mind and body that reveals itself in speech. The simplicity and effectiveness of the psychoanalytic process that starts at this point stands in contrast with the complicated things that have been said about it. Some elucidation, therefore, is needed.

The analytic process focuses on the connection between what we say and what we feel, speech and body. This is where it hurts. The process aims, firstly, to take the sting out of the suffering that you bring with you and that is unique to everyone. Secondly, it allows to bridge the urgency of a complaint with the experience of speech. "Psychoanalysis is a symptom", Jacques Lacan said, because the symptom emerges out of what is impossible in one's existence.

Psychoanalysis therefore allows us also to speak about what one wants not to know. We do not want to know about our unconscious while wanting to know about it all the time because when speaking to an analyst we can be truthful about what we say. Truth matters because it makes sense. It matters even if you enjoy keeping some things secret. Everyone has a secret but it does not have to cause us to suffer. It is not a secret that there are those who believe in psychoanalysis and those who doubt it. Doubting keeps us in touch with truth because truth is the door to discovery. In analysis everyone can ask: How can I know about what causes me to suffer?
Since its invention well over a century ago, psychoanalysis has had enemies, especially from a variety of quick fix therapies of happiness and well-being. This is partly the effect of confounding psychoanalysis with psychotherapy and counselling that operate in a different way. It is not the task of psychoanalysis to promise to reach the goal of happiness, to fix and to correct, replacing one reality with another that is more socially common and standard. What psychoanalysts do not do is to make promises they cannot keep. They rather facilitate conditions for what in the amorous, professional and social life of a single subject does not work. Therefore, the aim is to make room for what may seem to be of no significance and for what does not make sense. During the psychoanalytic process some obsessions can become less relevant, discomforts of the body less anguishing, and failures in any area of life less paralysing and burdened with meaning. Those who believe in psychoanalysis and its process only do so as a result of having gone through the experience that has changed them in the way that is different for everyone.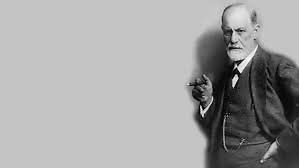 CREDENTIALS
Bogdan Wolf (PhD), psychoanalyst and author
My psychoanalytic formation has started some twenty-five years ago, just before I was awarded doctorate and started work in clinical practice. It is through my decided desire to the analytic cause, which is of course different for everyone, and active participation from the start in the life of the Lacanian School (congresses, seminars, clinical presentations, workshops, study-days, publications) that I became, asking for it first, member of the psychoanalytic bodies, such as the New Lacanian School and the World Association of Psychoanalysis. Studying Freud and Lacan in the School follows from the orientation based on transference and transmission of psychoanalysis. The School activities, in the UK and elsewhere, serve to testify to the clinical work of the community of psychoanalysts.

As a practising analyst my clinical experience covers a broad area of working with people who go through experiences of crisis of the real that urge them to seek an analyst. These experiences stretch from difficulties in love bonds and in a social community to unbearable anxiety, depression, loss, guilt and obstacles in life that seem insurmountable and other forms of a traumatised body. In addition to the ongoing clinical practice, back in 1998 I was the founding editor of the Psychoanalytical Notebooks, a review of the Lacanian orientation that continues strong to-day under a new editorship to disseminate current developments in the field of the Lacanian practice. As part of the clinical work I have also published books and contributed to publications in print and online. More details can be found on this website.